COMICS EXAMPLES
Currently, Ski is creating two regular strips:
SHOW HACK! at cyberbarf.com, which is a satire parody of a live, small budget cable TV show on technology and pop culture.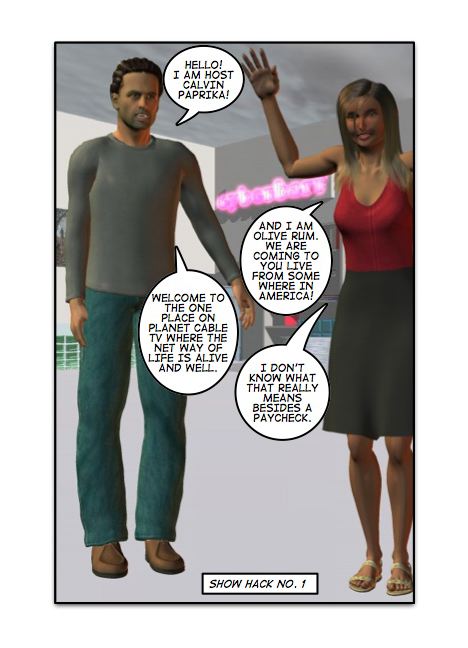 GAKKO WA AMARINI MO SUMATO at The Real News, which is two elementary school girls who are too smart for themselves.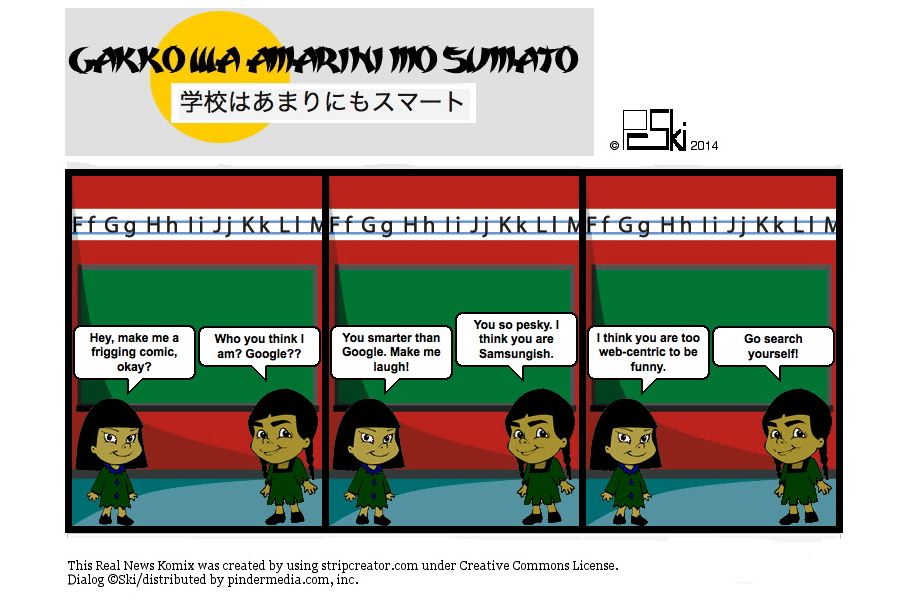 Ski has produced many comic strips. Older comics can be found at cyberbarf.com archives. Past comic strips include Dr. Philistine and Rapter Agent.