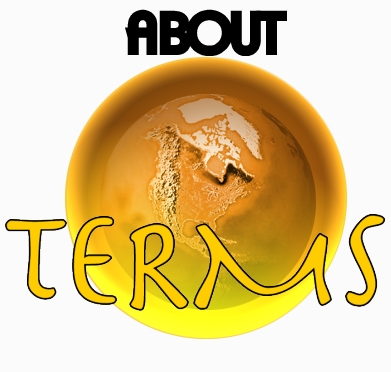 MISSION
The purpose of this site is entertainment distribution of works created by the author, Paul C. Pinderski. It is intended to be an evolving multimedia distribution site that would include cartoons, animation, music, characters, satire, social commentary and other media content.
DISCLAIMER & CONDITIONS
The content of this site is made for entertainment purposes. Republication, retransmission or other use of the images, content, words, and images created by the author(s) without express permission are prohibited. If you use this web site, you are agreeing to the following terms and conditions. The materials contained in this site are intended for the limited, personal, non-commercial use of the viewers. Some of the materials contained herein may not be suitable to children, or other viewers. Discretion is advised. The articles, cartoons and content of this site are copyrighted by Paul C. Pinderski, all rights reserved worldwide, and are used herein by permission and license to the site operator, pindermedia.com, inc. You are not to modify, publish, transmit, display, share, sell or create derivative works, or anyway exploit the content of pindermedia.com, its works, articles, cartoons or publications. You may not copy, reproduce, redistribute, publish or commercially exploit any material herein without the express written permission of pindermedia.com, inc. You acknowledge that you do not acquire any ownership rights or interests by viewing, downloading or examining the materials contained herein. The following terms and marks are trademarks or tradenames of Paul C. Pinderski: pindermedia.com, cyberbarf.com, The Real News, Mr. Hash's Dry Heaves, LakeQuake Records, Hi-Tech Man, Real News Komix, IRON CANDIDATE and other characters and comic strips published herein.
Any chat rooms, community bulletin boards, interactive areas, letters to the editor are provided for the sole personal use of the readership as a forum of ideas. Subject to the editorial policies of pindermedia.com, inc., readership participation is encouraged. But editors reserve the right to edit, modify, shorten or reject any submission.
LINK PERMISSION. pindermedia.com may grant reasonable permission for other sites to link to this site if said person sends a written request for permission. pindermedia.com, inc. reserves the right to restrict linking, mirroring and framing of content by others.
PRIVACY POLICY. The privacy policy is restated as the terms and conditions contained herein. This site does not market, collect or distribute visitor information. This site cannot control the privacy policy of any links, outsource vendors, or other sites. Check with each individual site for their privacy policy.
This web site contains different materials and may not be compatiable with your software, computer operating system, or browser. Any technical inaccuracies or typographical errors will be reviewed for corrections as they are discovered. At pindermedia.com, inc.'s sole discretion, material will be corrected, modified, republished, archived and direct access to it.
This site is maintained by pindermedia.com, inc., an Illinois corporation, as licensee and distributor of certain intellectual property of its authors. All users of this site agree that it has been created and operated under the laws of the State of Illinois, and contracts, origins, use of materials and jurisdiction lies solely in the Circuit Court of Cook County, Illinois.
LICENSING
pindermedia.com, inc. may license or syndicate on a non-exclusive, per publication, Ski's intellectual property including but not limited to editorial cartoons, illustrations, graphics, logo or product designs, pursuant to a mutual licensing agreement. For more information on licensing current work or commission new work, please contact Ski at ski1@pindermedia.com. Use of any materials herein without an express written contract with author shall constitute copyright infringement, and subject to all civil and criminal penalties.